Serwis okien, moskitiery, rolety, plisy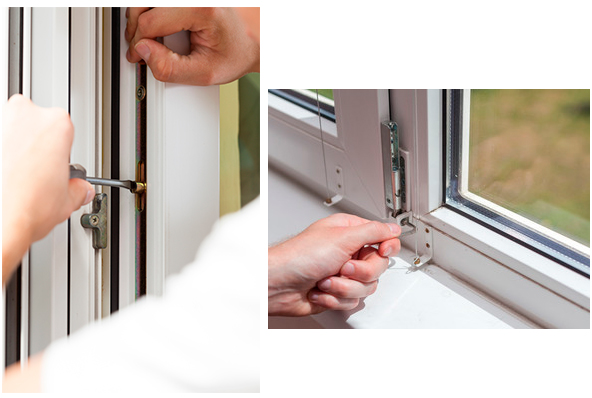 Główny profil naszej działalności to pogwarancyjny serwis okien oraz drzwi. Dysponujemy szerokim asortymentem podzespołów okuć okiennych do natychmiastowej naprawy. Nasza wiedza i doświadczenie gwarantują terminowość oraz fachową naprawę okien PCV i aluminiowych.
Firma VELUM współpracuje wyłącznie z renomowanymi producentami okuć i części potrzebnych do naprawy stolarki okiennej i drzwiowej. Nie stosujemy w naszej pracy półśrodków ani tanich zamienników. Pamiętajmy, że szczelne okna to prawdziwa oszczędność energii oraz domowego budżetu!
Przyjmujemy zlecenia dotyczące: regulacji okuć, wymiany uszczelek oraz pakietów szybowych i wiele innych. Podczas wykonywania usługi udzielamy również instruktażu na temat zmiany ustawień pozycji lato-zima, dbania o sprawność okuć i uszczelek.
Ofertę kierujemy nie tylko do klientów indywidualnych, ale również do firm i instytucji głównie z okręgu Olkuskiego, Zawierciańskiego oraz Dąbrowy Górniczej i okolic.
Oprócz wspomnianego wcześniej serwisowania , w zakresie świadczonych przez nas usług jest także dostawa i montaż moskitier: okiennych, drzwiowych, przesuwnych oraz plisowanych. Realizujemy zlecenia indywidualnie, mając na uwadze oczekiwania i potrzeby klientów korzystających z naszej oferty. Dopasowujemy się do wymagań każdego zlecenia, dlatego proponowane przez nas moskitiery z pewnością spełnią oczekiwania wszystkich swoich przyszłych właścicieli.
Serdecznie zapraszamy do zapoznania się z pełną ofertą.

Nasze certyfikaty
We do everything for our clients, people, and partners, not to win awards. But it's nice to be seen for growing our exclusive companies, doing great work.